Supplemental Workshops in Science and Mathematics
Workshop Schedules for Fall 2023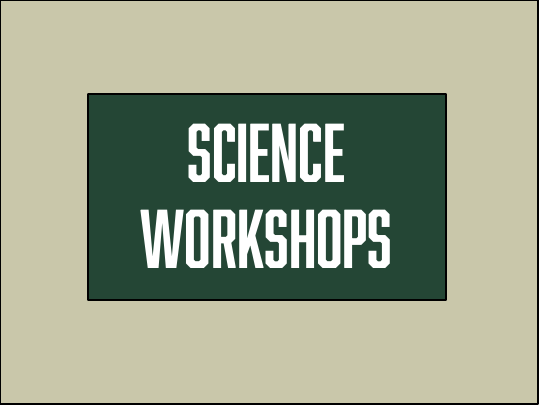 The Supplemental Workshops Program at Cal Poly provides students an opportunity to engage weekly in peer-led academic support sessions concurrent with the historically challenging science and math courses in which they are enrolled. Workshops provide opportunities for students to engage in sustained practice of science and math course concepts and to foster stronger study habits through structured group collaboration. Weekly sessions are led by peer workshop facilitator who has previously completed the course with a final grade of B- or better and trained in collaborative learning techniques and facilitation strategies for a full quarter before leading workshop sessions.  
Established in 1991, Cal Poly's Supplemental Workshops Program aligns with best practices as promoted by the International Center for Supplemental Instruction and implemented at institutions of higher education across the globe. Workshop leaders offer a process-oriented, guided inquiry approach to learning course concepts that employs the following tenets: 
Integrate what to learn with how to learn 
Utilize a learning paradigm, not an instructional paradigm  
Foster critical thought and a deeper-level understanding 
Learn actively and collaboratively 
Students enrolled in a supplemental workshop section earn one unit of academic credit as they engage in discussions; develop study strategies; and challenge their understanding of course materials through a series of group activities, problem sets, and practice exams. All students, regardless of their level of preparation or confidence in the subject matter, benefit from participating in supplemental workshops.  
Target Courses
Biology 150, 161, 162
Chemistry 124, 125, 127, 128, 129, 216, 217, 312
Math 141, 142, 143, 161, 162, 182, 221, 241, 244
Physics 121, 122, 141, 142, 143,
Statistics 251, 252
*Please Note: to view a specific Supplemental Workshop for a specific lecture section for a Target Course, please see the "Supplemental Workshop Schedules" at the top of this page.
Supplemental Workshops...
Meet bi-weekly in support of specific Math and Science courses
Connect you with a peer leader who has previously succeeded in the course and who attends every class session to hear what you hear and read what you read
Guide students through an active learning process
Establish a risk-free environment where you can take chances and make mistakes
Offer an opportunity to dive deeper into course materials and master course concepts
Break down information and concepts into bite-sized pieces to assist understanding
Help to develop metacognitive learning strategies to help you meet course objectives and improve grades
Related Content